Did you know you could turn your boring nightly face washing from a chore into a luxurious self care ritual? With a little tweaking, and a few minutes of privacy, you can actually look forward to your bedtime skincare routine.
Step One: Declutter the area where the magic will happen.
Too much clutter is not luxurious or relaxing. Most people find it hard to concentrate, or enjoy themselves, around a mess. Mess equals stress! You want the area you're setting your products or wash cloths on to be sanitary since they're touching your face!
It doesn't need to be expensive to create a serene area. Whether you want beautiful trays or containers to corral your products or just a clean minimalist setting, make it work for you. Here are some ideas that I've implemented in my tiny bathroom. Creative Ways To Organize Bathroom Clutter
If you have so much product that you feel you need to buy more storage containers, first see if you need to get rid of some things. Throw away anything that you haven't used in a while or is past the expiration.
Do you have samples that you keep forgetting to use? You can donate those to women's shelters. It's extremely freeing to get rid of excess.
Step Two: Find a Cleanser That Feels Luxurious
Try out a new balm or oil cleanser that feels and smells amazing. Having products that give you a sensory experience goes a long way in giving a sense of well-being.
It doesn't need to be expensive either. Just get something that you'll look forward to using.
I don't know about you but I have a feeling of satisfaction when my cleanser emulsifies and melts all of my makeup off. Your skin should feel clean and soft when you are finished, not squeaky clean and tight.
*One of my surprise discoveries this year was the Clinique Take the Day Off cleanser, what a workhorse! This post may contain affiliate links which means I earn from qualifying purchases.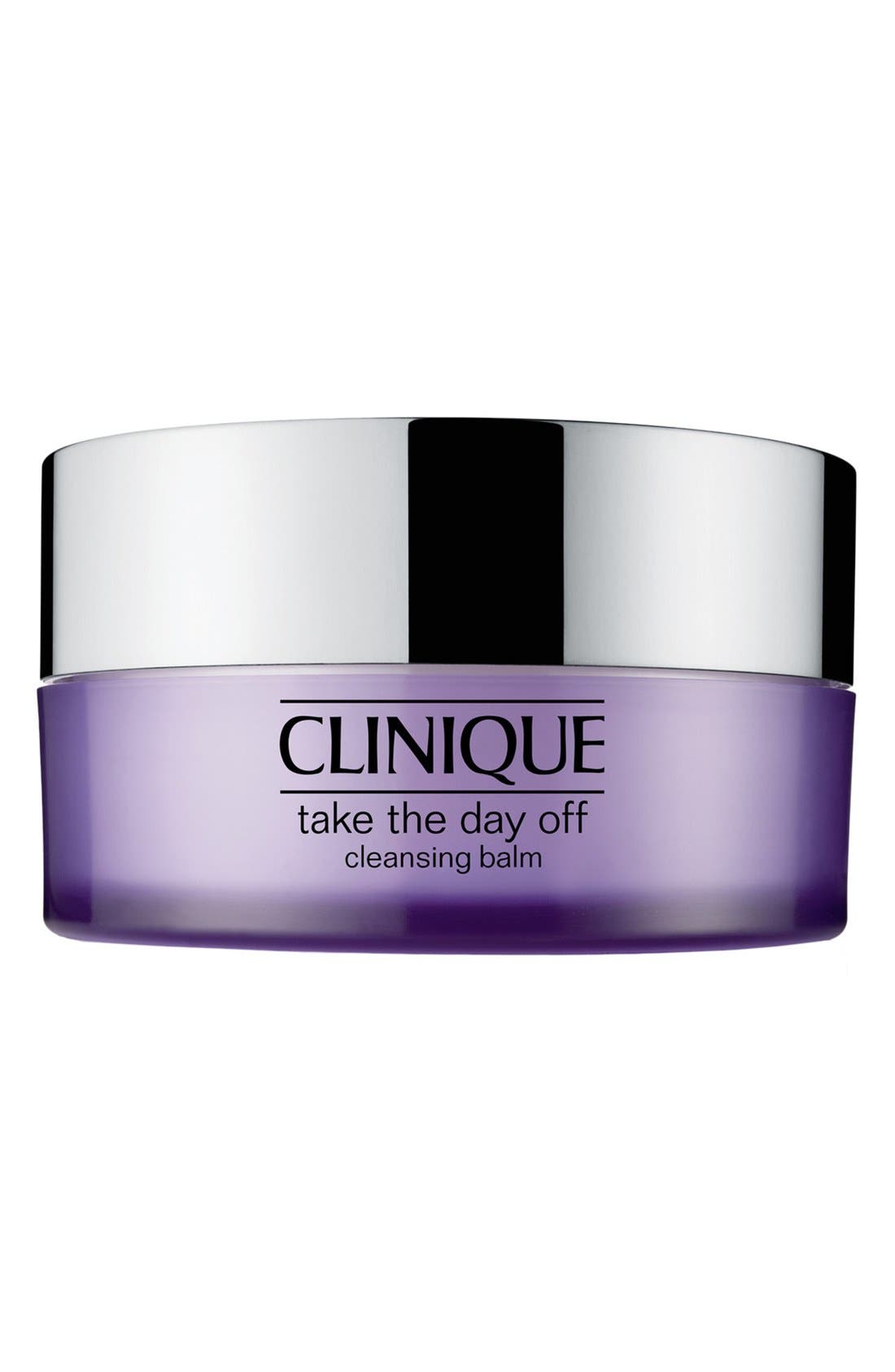 I'm a big fan of double cleansing, especially if you are going to use a cleansing tool. You'll want to use a tool on the second cleanse.
Just an FYI, I consider using a toner part of your cleansing routine. I always say, "cleanse and tone" as if it were one step.
Step Three: Wash Your Face As Soon As Possible.
Don't set yourself up for failure by waiting until the end of the night when you've run out of steam. Get in the habit of washing your face early in the evening and definitely before you watch any shows on TV.
If you have a late evening out planned, I don't usually recommend cleansing wipes, but if this is the only thing that will save you from sleeping with makeup on, please do. Going to bed without washing your face is terrible for your skin.
If you must use a cleansing wipe, the Biossance Squalane + Antioxidant Cleansing Cloths have a great ingredient list.
Step Four: Design Your Routine
Now figure out what your skin needs and how much time you can allow for your skincare maintenance. Are you super busy and you want a minimalist lineup? Are you more interested in going all in and don't mind a 12 step program…when you start adding in separate neck creams, eyes serums, etc. it's actually not as crazy as it sounds.
If you have trouble deciding where to invest and where to save, please read this before shopping. Skincare: When To Splurge And When To Save
If it's been a long time since an esthetician has seen your skin for an analysis that would be a great start for recommendations! A basic start would be cleanser, toner, serum, and a moisturizer as mentioned here: Practical Skincare For Any Age
The most important part of a skincare routine is consistency. You don't need every new product that comes along, when you switch up too often you don't know what product is working and if you have a reaction it's hard to tell who the culprit is.
As always, feel free to ask me any questions you may have about creating a skincare routine. You can drop a comment below or send an email to pam@thebeautyconservator.com and I'll be happy to help!