As we age it's common to become drier than usual. Even women who used to have oily skin can end up feeling like the Sahara.
Your skin will also thin by about 6% every 10 years. As we age we need to frequently assess our skincare needs. What worked 5 years ago may not be best today.
It wouldn't be uncommon to change your whole routine every decade.
Here are five skincare items to avoid if you have any of the following: thin skin, dry skin, sensitive skin, or visible capillaries. Also use caution with these if you are using Retin-A.
1. A Foaming cleanser
As mentioned many women struggle with drier skin after a certain age. Since we want to keep as much of our natural oils on our skin as possible I recommend a creamy, milky, or balm like cleanser.
Most foaming cleansers strip the skin of those precious oils and leave you with a squeaky clean tight feeling. This is not how your skin should feel after cleansing.
2. Cleansing brushes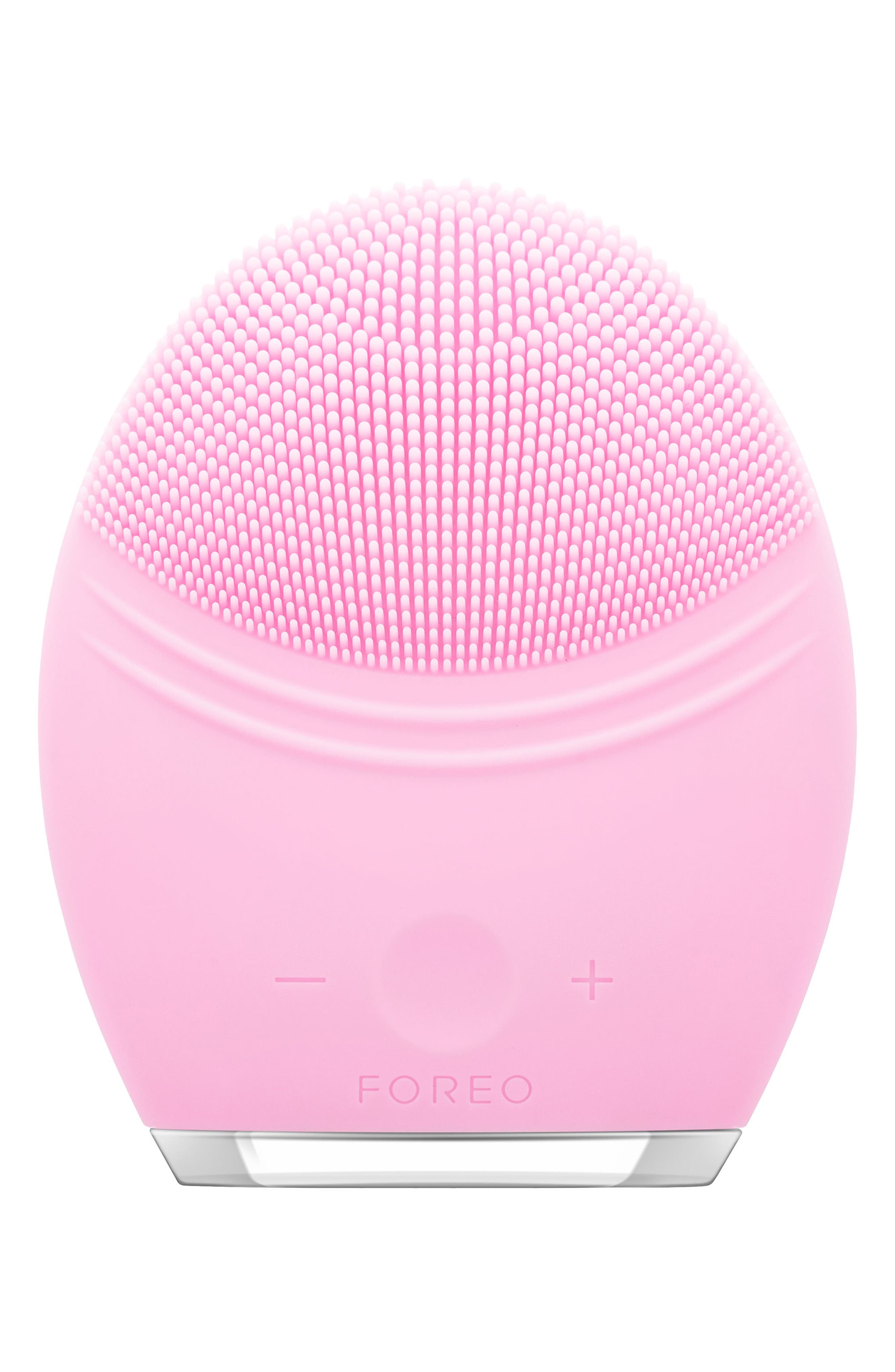 Cleansing brushes are loathed by many estheticians because we've seen the damage they have caused by misuse.
This post may contain affiliate links! This means I earn a small commission if you kindly purchase anything through said link. I only recommend products I know and love or that are on my wishlist for future purchase.
Silicone is non porous so it won't harbor bacteria like a brush can. Also its more cost effective as you never need to replace any parts. It comes in several sizes but I highly recommend the Pro model if that fits in your budget.
Most importantly its much gentler on skin that is becoming more fragile with age. I've seen too many damaged skin barriers caused by over scrubbing with brushes.
3. Scrubs
I'm not a fan of scrubs for similar reasons as a cleansing brush. Again some skin is too fragile for manual exfoliation and some scrubs do more harm than good.
Scrubs that feels rough and jagged are horrible for the skin. On the flip side, if a scrub has perfectly round particles so as not to cause tearing to the skin it isn't the most effective exfoliation.
You would be better off using enzymes or acids for exfoliating. Don't be afraid of the word acid, most are derived from natural ingredients like sugar, milk, and fruit.
4. Microdermabrasion
I would stay away from this exfoliating treatment if you are concerned about capillaries presenting on the face. Also not recommended for sensitive skin, rosacea, thin or fragile skin. This professional treatment is way too abrasive for these types of skin.
5. Powder
One of the worst makeup sins for women over 40 is to use powder the same way you did when you were 20.
If you must, just a light dusting over the T Zone.
I know this is not technically skincare but it's important to use, or not use, wisely.
Stay away from pressed powders and mineral powder foundations as these will exaggerate lines and dryness. The look you want is youthful and dewy, powder won't give you either.
One of my favorite powders for a light dusting in summer months is
Make Up For Ever HD Powder.
This is an award winning, light diffusing, pore minimizing miracle worker. A little goes a long way too so its a great value.
A recent favorite that I purchased is
Kevin Aucoin The Neo Setting Powder.
This is an amazing triple milled powder that is like 3 products in one. You can use one end as a setting powder and the other as a highlighter.
Whatever you choose use a light hand and a sweep of a brush instead of pressing with a compact.
I'll share soon what treatments and products are best for mature skin. For now steer clear of any abrasive, drying products and embrace your dewy glow.